Pioneers in H&S
And leaders in the wind sector, we have no borders, we provide trainings everywhere

Production
We produce and develop technically all the portfolio.

Delivery of courses
Delivery of training courses following a didactic side.

Practices
Some exercises and practical cases are developed to enhace the theory.

Tailor-made
Adapted to the needs and requirements of the costumer.
Development of customized courses. We offer our own training courses, but also customized courses or the Global Wind Organisation (GWO) courses.
Tesicnor has available a series of equipments, materials and simulators that give all the costumers the posibility to develop a wide range of practical exercises: simulator of a windturbine, simulator of a nacelle, elevators, simulator of a hub, scenarios of blades in vertical or horizontal position, and electrical risk scenario with different models of switchgears, scenarios of fire extinction, etc.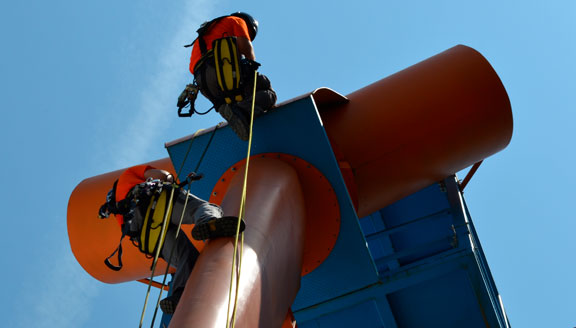 Simulator of blades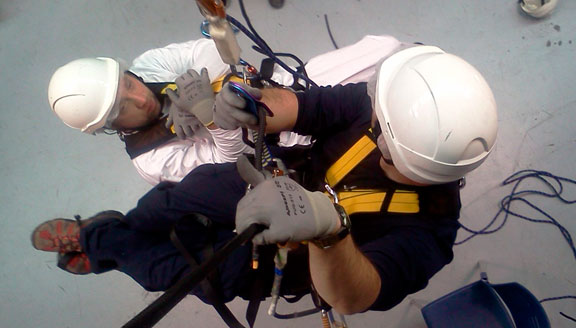 Work at Heights and Evacuation training courses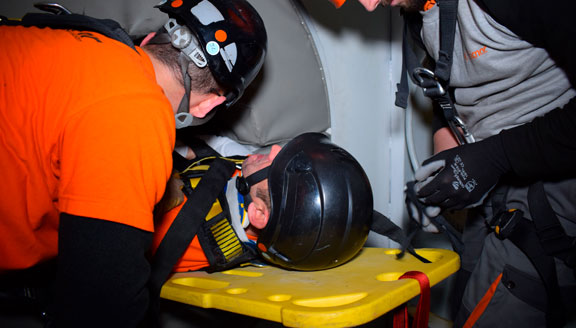 Rescue training course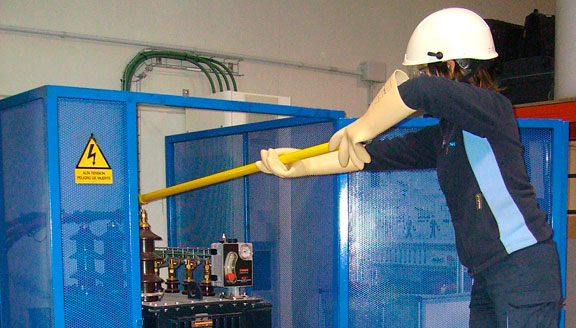 Electrical Risk training course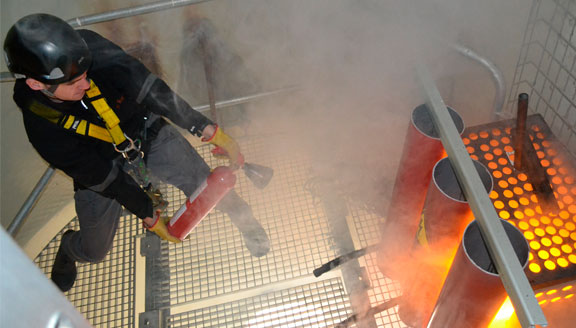 Fire Awareness training course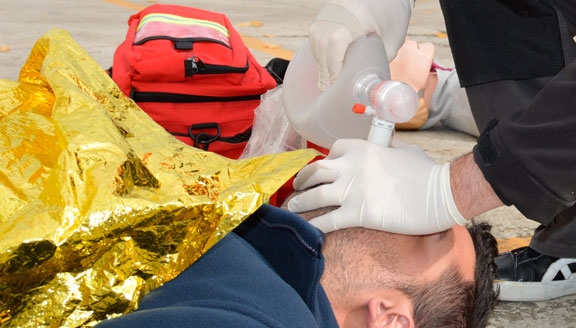 First Aid training course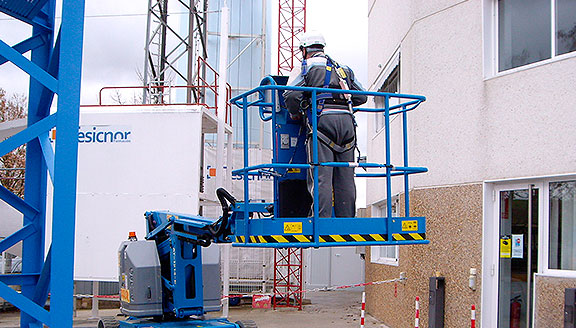 Safe Use of Machinery training course
Great variety of courses:
Heights, rescue, electricity…
H&S in Energization and commissioning

H&S in Disassembly and Dismantling

Introduction to general risks

Work at Heights and Personal protective equipment (PPE's)

Use and evacuation of fixed guides elevators

Use and evacuation of cable guided elevators

Use and evacuation of elevators with a rack and pinion mechanism

Electrical risk and RD 614/2001 (Spanish Decree)
PPE's For Low and High Voltage

H&S in the Assembly and Maintenance of Weather Towers

Safe Use, Evacuation and Rescue from AWP

Mechanical Lifting of Loads

Manual Handle of loads: Techniques for lifting

Chemical Products and Dangerous Goods

Confined spaces. Hub and Blades of a windturbine.
Rescue from Vertical Ladder

Rescue Inside the Nacelle with an Emergency Descender

Rescue inside the Nacelle with an Emergency Harness (triangle)

Rescue inside the nacelle with a rescue stretcher

Rescue from the Side of the Hub

Rescue from Inside the Hub or Inside the Nacelle

Rescue from Inside the Hub (external access to the hub)

Rescue from Outside the Nacelle (external side)

Rescue from the frame of the nacelle

Rescue from the transformer cabinet

Rescue from inside the blade

Our international vocation has taken us all around the world.

Over 250 national and international costumers trust us.