Self-protection Plans and Organization of Emergency Drills
We elaborate Self-protection Plans, then we train the workers in emergency responses and organise drills to study the application, assess responses and propose improvements. For this purpose, we have a team of professionals experts in Industrial Safety and H&S.
What do you get with our simulations?
Basic training in Self-Protection Plans, in Emergency Procedures and Rescue
Hire Us!
Because at certain moments the improvisation is not an option… Get your staff ready for and emergency. There is so much at stake!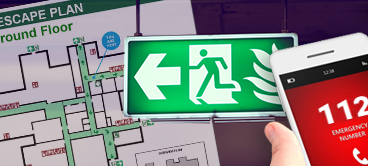 Training in the Basic Self-Protection Plan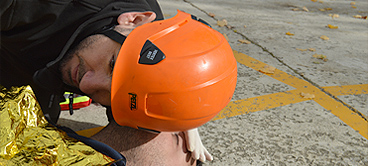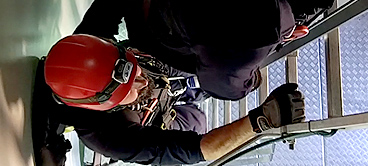 Rescue from vertical ladder /
Nacelle side / Hub / Hoist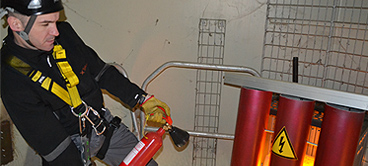 Our methodology
We assess or make your Self-protection Plan . We train your staff to be ready for an emergency. The next phase is the organisation of the simulations.
Organisation of the Emergency Drill
We contact and inform 112 (or local Emergency services) the date and time of the simulation.

Execution of the simulation. Temporary registration of images, videos and notes taken from the main events.

Final meeting with all parties after the simulation to check for newer actions to be taken, and study the hits and misses of the simulation.
Final report and improvement proposals
Gantt Diagram with all the times, performances, events, personnel involved, etc.

Inspection of the adequacy of human and material resourcesdefined in the Self-Protection Plan, according to the conclusions taken from the previous simulation.

Review of the operativity of the procedures defined in the Manual of performance in case of emergency, in the Self-protection Plan, establishing conclusions and recommendations according to the conclusions taken from the previous simulation.