We convert your training courses in video!
We design, customize and adapt all training or corporate materials
Tesicnor customized courses guarantees you the best training, and it is supported by the best professional experts in terms of H&S, Prevention and Multimedia design.

Continuous training
This guarantees qualified professionals.

Large coverage
Access to multiple types of workers.

Flexible
Workflow
We truly believe that, listening to our costumers, their needs and ideas are the key point to achieve a successful product or service. Besides, we know the importance of accomplish with deadlines. Our workflow.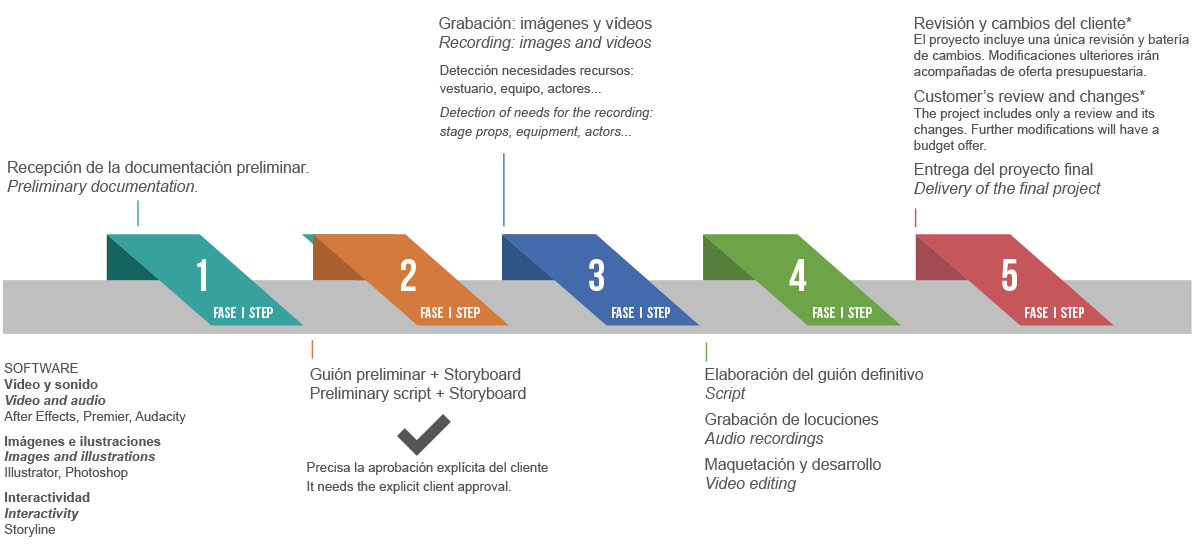 A Wide range of formats and typologies
A careful selection of our last projects. Acciona, Iberdrola, Gas Natural Fenosa, among others, they are a sample of some of the costumers who have trust us.

VIDEOS
Record and edition of instructions and trainings, providing the costumers a video edition.

IMAGES / INFOGRAPHICS
We carry on all kind of works such as Graphic design, Infographics, Graphics, Photographs…

WEB PLATFORMS
We develop customized training and we locate it in our own on-line platform where our costumers have a restricted access.

SCORM FORMAT
We prepare the content of the training in SCORM Format, so the costumer can insert it in its own online platform
Posters and Printing Works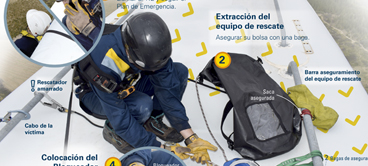 Gas Natural Fenosa – H&S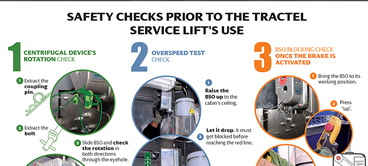 Iberdrola – Tractel Service Lift Modifications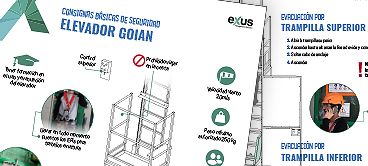 Exus – H&S Files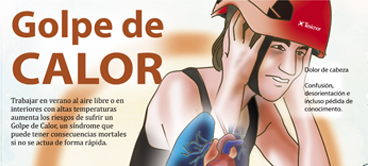 Tip of the month – Mailing
DO NOT WAIT ANYMORE! CONTACT US!