Service of Technical Assistance and Rescue
 STAR
Test, preparation and edition of customized procedures for safe access, rescue and evacuation from industrial scenarios with a high risk.
We have a multidisciplinary staff experienced in the adequacy of complementary access to the preventive measures. Besides, we train your staff in order to get skills to deal with complex situations.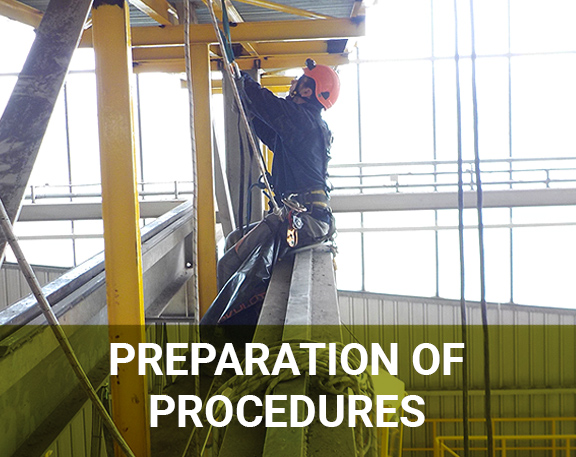 PREPARATION OF SAFE ACCESS AND RESCUE PROCEDURES
Preparation of safe access and rescue procedures, according to the specific scenarios and features of our costumers.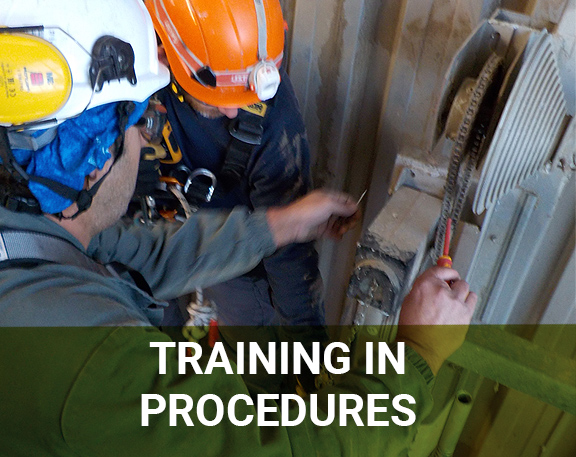 TRAINING IN PROCEDURES
After the first phase of preparation of procedures, we train the technicians with safe practices focused on the normal tasks and risks they find day-to-day, so as the unexpected threats they might find.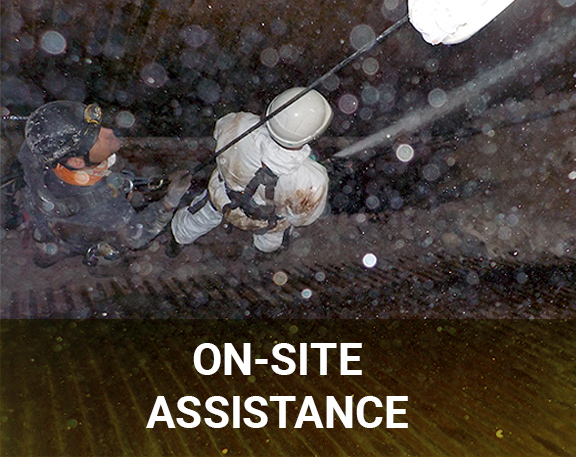 ON-SITE ASSISTANCE
If it is necessary our on-site assistance squad help you with the adequacy of the access, and the organisation of complementary safety measures. the squad is also ready to rescue potential victims from complicated or confined spaces and carry on First aid.
Because at certain moments the improvisation is not an option… Get your staff ready for an emergency. There is so much at stake!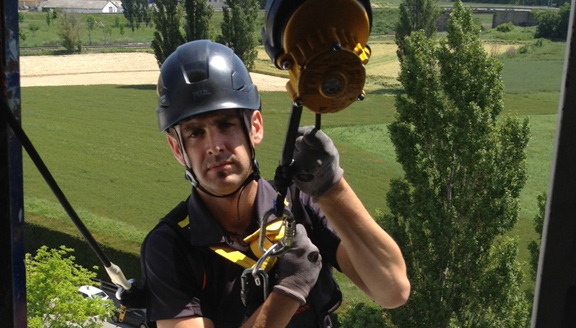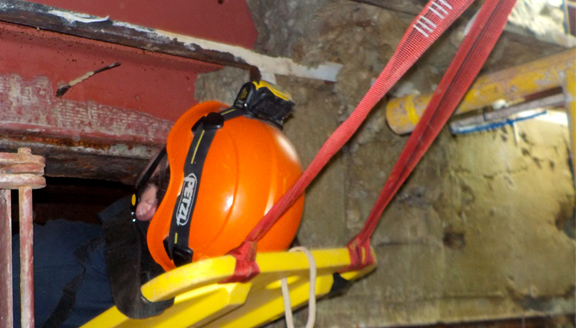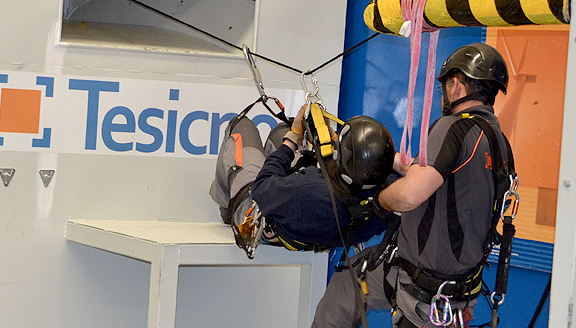 Rescue from lifting platforms.

Evacuation from windturbines with automatic emergency descenders.

Evacuation from windturbines with manual descenders.

Rescue from the frame of the nacelle.
Evacuation of an unconscious casualty inside the nacelle.

Rescue from the confined space of a generic windturbine.

Rescue from the side of the nacelle.

Rescue from inside, outside and the side of the hub.
Rescue inside the tower: a person suspended in a vertical ladder.

Rescue and self-rescue from weather towers.

Rescue from the enclosure of a transformer.

Rescue and self-rescue in vertical works (rope access).